Description
Pitfall is a challenging jump puzzle map. It requires knowledge of some basic Rabi-Ribi platforming tricks (explained below). However, more advanced stuff (e.g. amulet climbs) is not required, and so this map should still be (relatively) accessible.
Instructions:
Play on Speedrun mode, Standard, NORMAL difficulty
Objective:
Obtain Gold Carrot and Congratulations! trophy
Some basic tricks you need to know:
Launches (quickdrop and wallkick off wall without reverse walljump)
Whirl bounce (quickdrop + bunny whirl onto enemy for high bounce)
QD Airjump (airjump while quickdropping gives a large forward boost)
Quickdrop jump (quickdropping during a jump gives you a longer jump distance)
Amulet Whirl Cancel (amulet to cancel whirl animation, so other actions can be taken in mid-air)
What you don't need to (and shouldn't) use:
Amulet climbs (i.e. amulet to cancel y-momentum)
Buffered wall launches (qd and immediately launch on adjacent frames)
Wimpy jumps (quickdrop reverse wall jump, not wallkick)
Zips of any kind
Additional notes:
Don't waste time on the death animation! Skip it like a cutscene.
Screenshots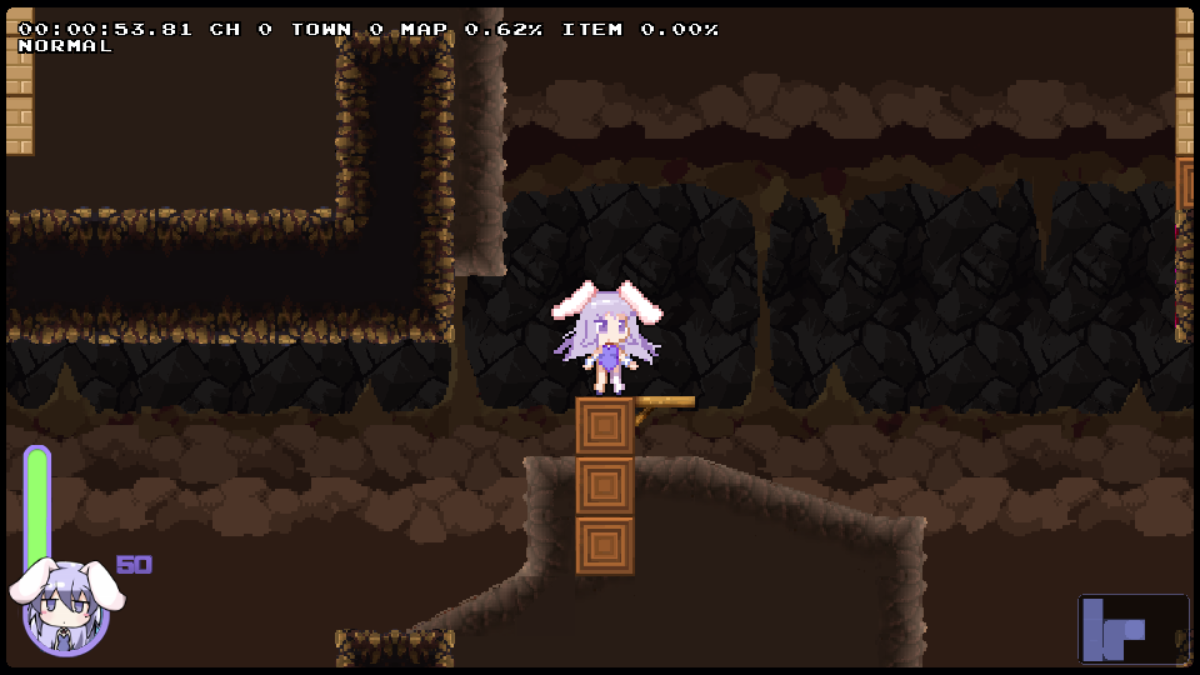 Videos
Leaderboard
Rules:
NORMAL Difficulty, STANDARD Mode, SPEEDRUN Mode
Obtain Gold Carrot, then the Congratulations! trophy.
Timing starts when the game is started (i.e. when you select the mode), timing ends when the text disappears after collecting the Congratulations! trophy.
Time is measured using RTA (Real Time)
Ranking:
Note: For times recorded before custom maps were introduced in v1.8e, 8 seconds is subtracted from the final time to account for the lack of an intro cutscene and the starting location.